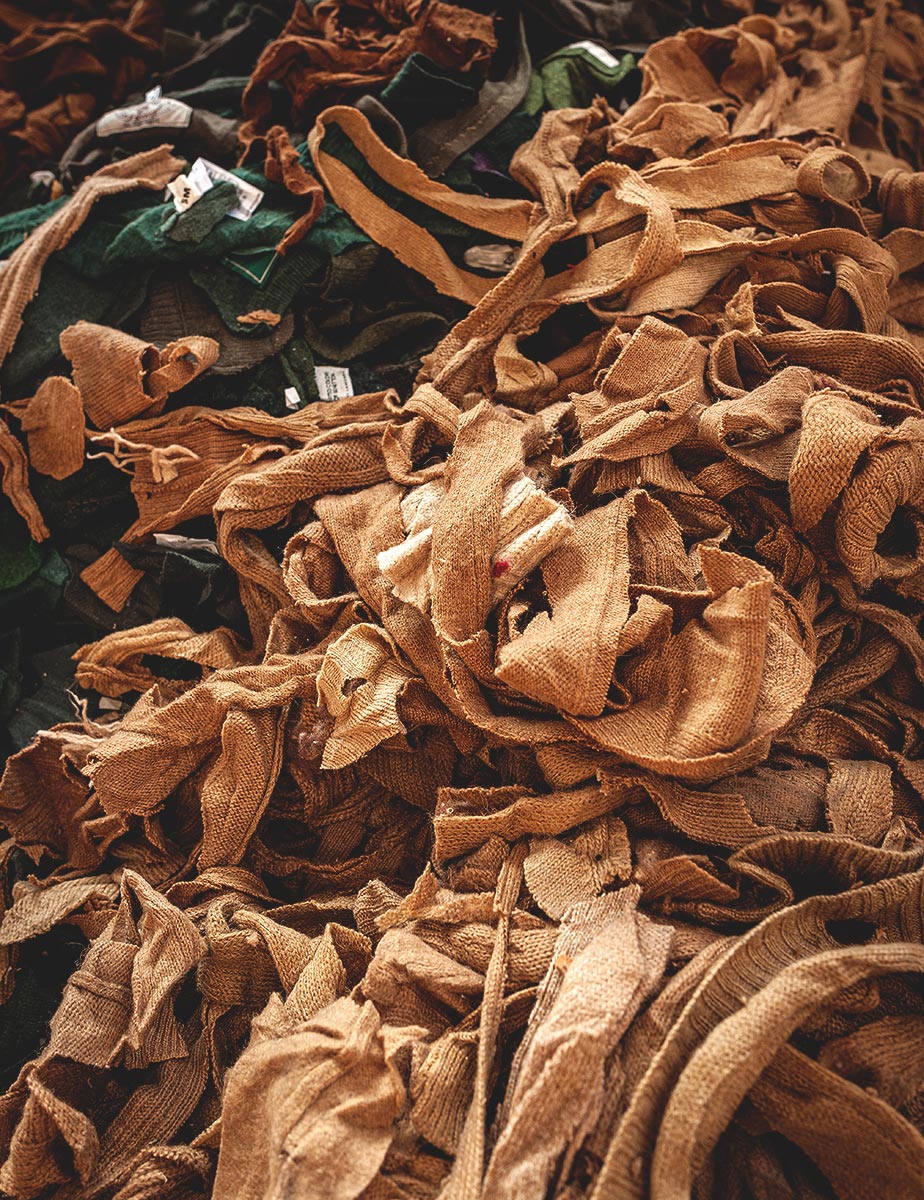 HANDS – AN INCOMPARABLE TOOL.
Decades and decades of tradition handed down from generation to generation. Ragworkers from Prato are still regarded as the elite of a craft that has its roots in the past, but is still unique and one-of-a-kind today, despite technological progress. Mountains of textile scraps are initially divided according to colour and are then turned into rags or "cenci". They are then analysed by the skilled hands of the ragworkers who are able to recognise the composition of the material simply by touching it, then the rags are divided according to the type of yarn so that they can undergo the next stage of regeneration.
A TECHNOLOGICALLY ADVANCED HISTORICAL DISTRICT.
With its constantly maintained plants and state-of-the-art technical innovation, the Prato district is famous the world over for being the cradle of recycled fabric. First the ragworkers select and separate the fibres, then industrial machinery takes over and the rags undergo special treatments. These stages of the process are fundamental as the fibres are purified and prepared for the next stage where they will form the basis of a new regenerated yarn.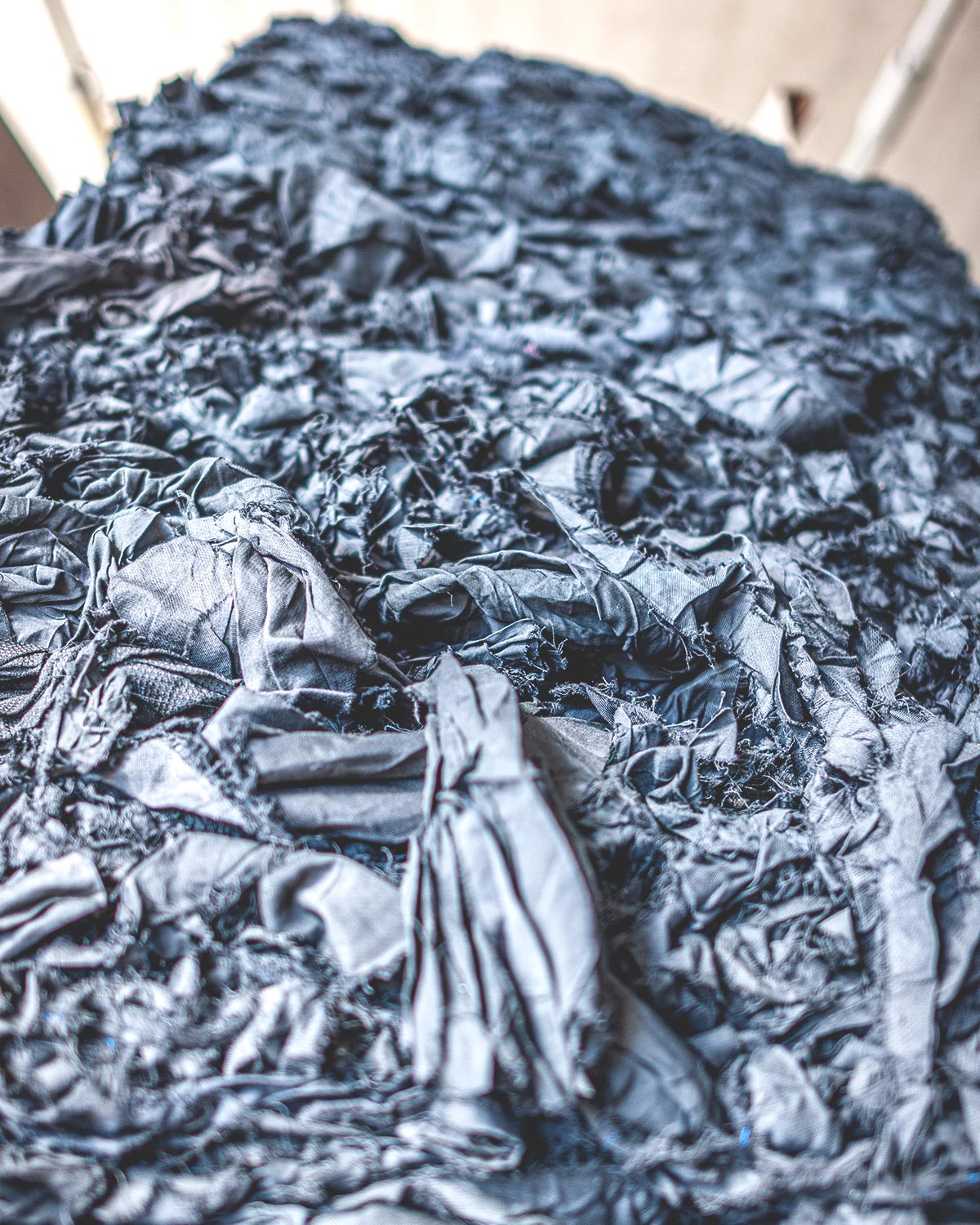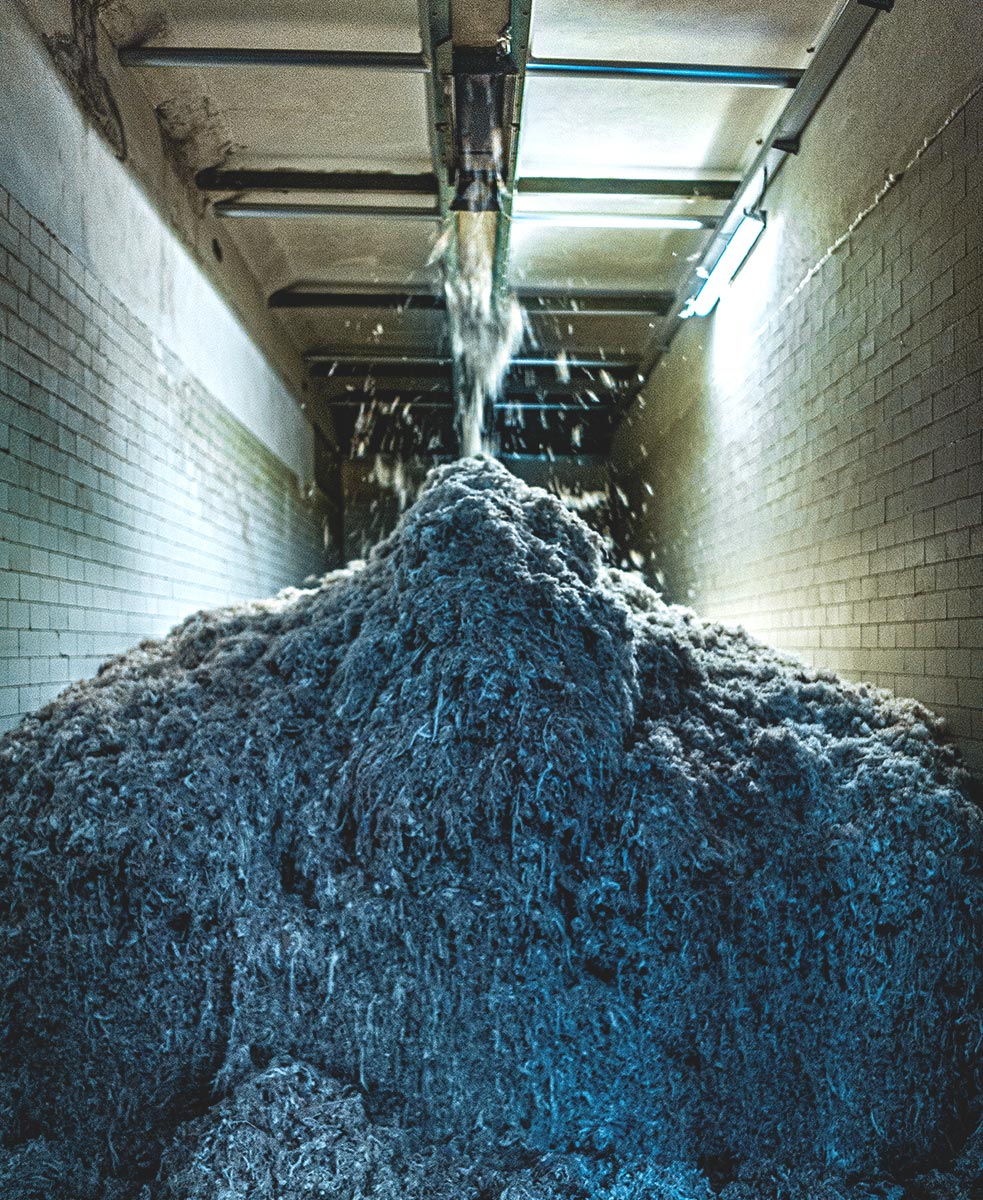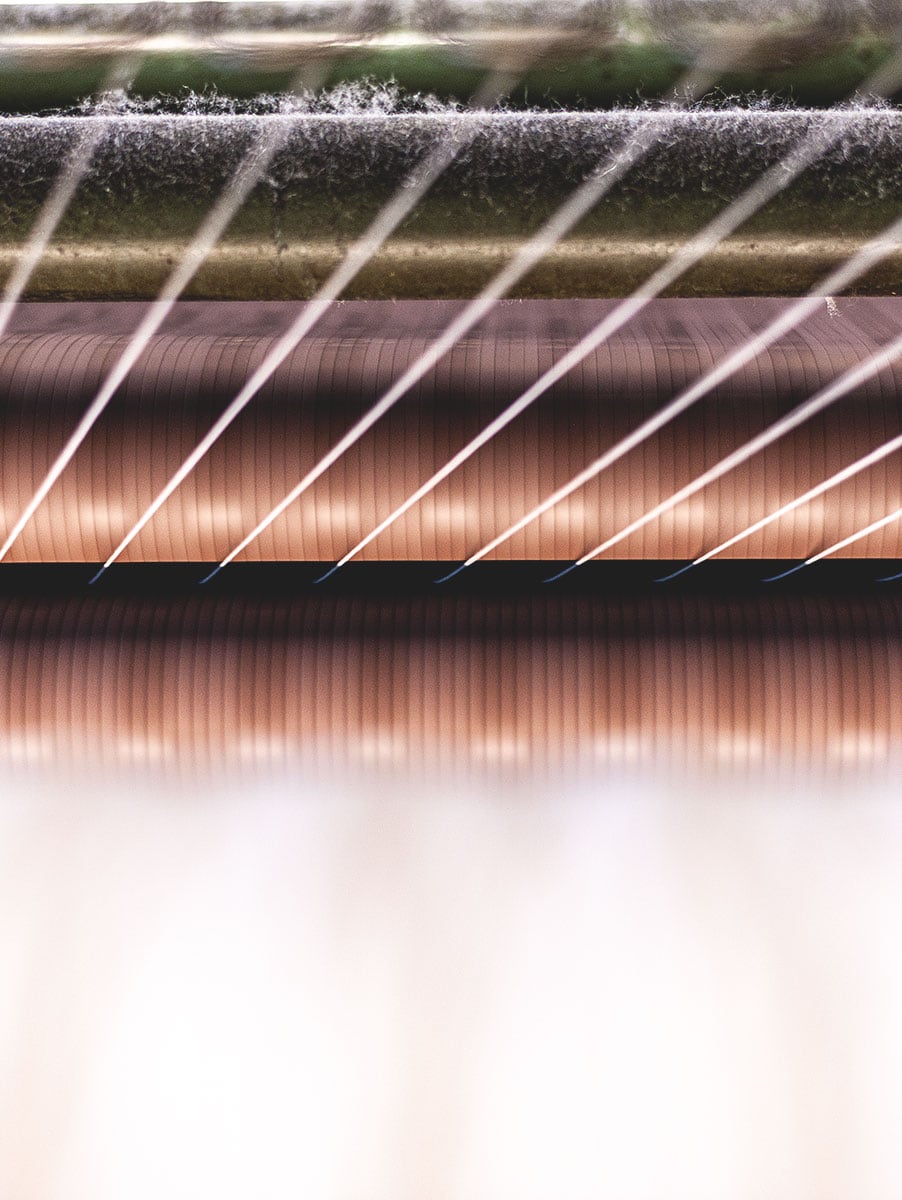 Finally the regenerated fibres are ready to be turned into a new yarn. Initially, heat and rollers press the fibres to make them strong and uniform so they can be spun. Huge bobbins of raw fibres are processed to produce the yarn which is wrapped around smaller rollers and they in turn are divided into spools. Most of the process is now complete, its life cycle as a finished product is over and it has been taken back to its initial state and recycled, ready to be woven and create new finished products, thus coming full circle.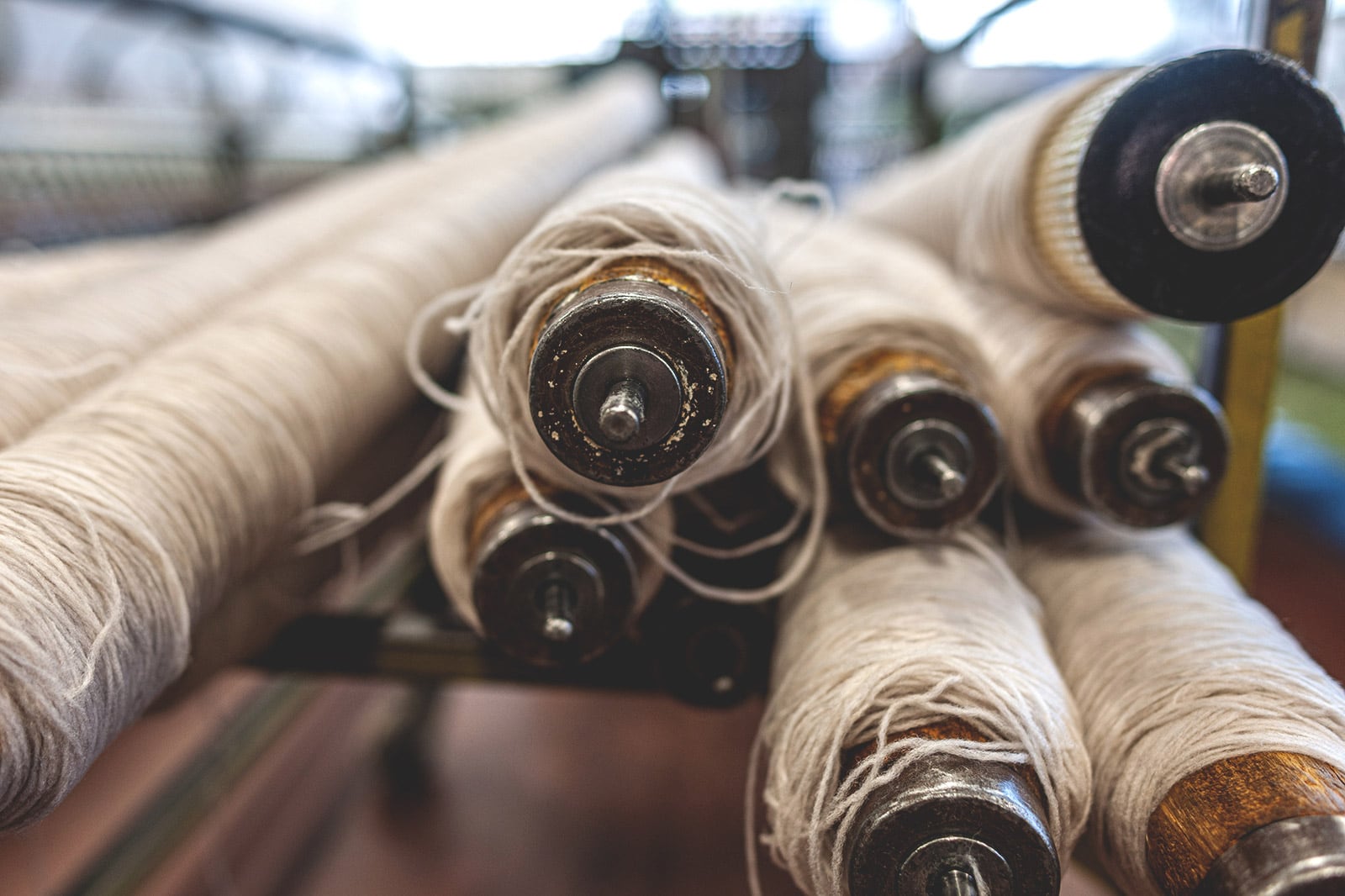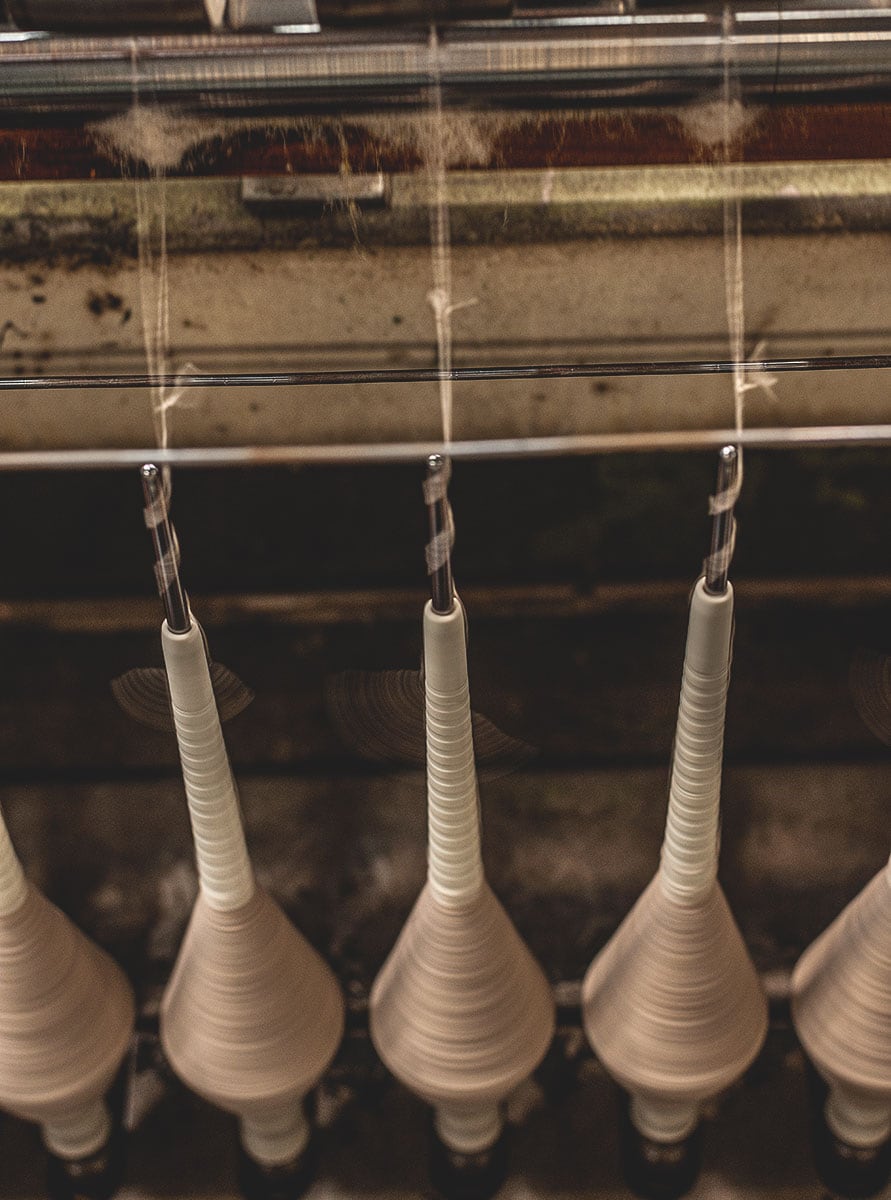 RECYCLED IS MUCH MORE RECYCLABLE.
This is how our sustainable DNA project was born, real, pragmatic sustainability, because recycled means much more than recyclable. Before creating something we think about how we can use what already exists, this is how the wool from our project came about. Mountains of textile scraps are sorted to find yarn which can be recycled, it's laborious but it's the right thing to do, the result is new regenerated yarn. Maximum personal commitment for minimum impact on the environment.